June 12th, 2018

We love receiving photos and reviews from our clients of their new custom jewelry. Thank you for sharing us in the excitement!
– The Designers & Artisans of Green Lake Jewelry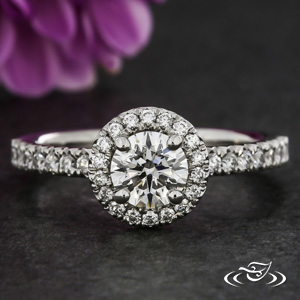 Oh my gosh, if I could put 10000 stars I would! This place is AMAZINNGGGG!!!! Not only do they have excellent customer service, quality product, and reasonable prices, they also have an inviting environment and free cookies and drinks! (who doesn't love some free cookies?!) But, seriously, Green Lake Jewelry Works has helped me create a breathtaking engagement ring for my wife, and both of our wedding bands. We will definitely be going back to them when we can (we are moving out of state). If you are unsure what you are doing when it comes to jewelry shopping, PAHLEASE don't go to Kared or J-Jewelers (I mean, do what you want but I definitely believe if you don't go to GLJW you are missing out). Everyone at GLJW provides a "no pressure" experience to help you understand your 4 C's, play with your vision, and guide you through the process. Definitely recommend!
July 2018
#Congratulations Danielle & Bobby
"Thanks again for everything you did for us!" – Bobby
#GreenLakeCouples
"Hi Pia! I just wanted to thank you for the incredible job you and everyone at Greenlake did on the ring. We absolutely love it! Nate proposed yesterday and it was perfect 🙂 thank you!!!" -Rebekah
July 2018
#AwesomeReviews
"I proposed to Laura yesterday in the magical forests east of Seattle, and she said, 'Yes!' She is absolutely in love with the ring–we both can't keep our eyes off it. It looks positively stunning in the natural light. Thank you again for all of the amazing work and the incredible experience!!
Once we get things sorted with the families and get to planning the big day, I would love to have the two of us meet with you to custom design our wedding rings. I showed Laura the engagement ring's development and she is immensely excited to take part in the design of the wedding rings.
Photos included are shots we took after the proposal in forest. The leather journal was a key part of the proposal, tucked atop a mossy log to be found by Laura. Inside, the first page read, 'We've already been on quite the adventure' accompanied by a series of Tolkien-styled sketches (We are both major Lord of the Rings/fantasy buffs). The second page held, 'Now about that Ring…' with a sketch of The One Ring with the elven script transcribed to the more positive message of, 'Will you marry me?' in Tengwar (An elven language the author of Lord of the Rings created). As Laura finished reading the contents aloud, I took to a knee and proposed to her.
Cheers!" -John
.
July 2018
#Newlywed
When we met with Kathy at Green Lake Jewelry Works we had a lot of the details already figured out. We liked a few of the styles we had seen on the Green Lake Jewelry Works website but we wanted something pretty specific and for us. We knew what we liked and we knew what we didn't like. Kathy was very good at helping us determine what would work, and what probably wasn't a good idea. During this process Kathy made very good recommendations to us to make it even better. With Kathy's help we were able to come up with a ring that was what we envisioned. We created a platinum engagement ring with a low set center diamond. The ring has a combination of diamonds and rubies (our birth stones) on the sides with milgrain and diamonds in the gallery bar to give the ring a nice accent and make it really stand out. We love the custom engagement ring and would recommend Green Lake Jewelry Works to anyone looking for a custom ring or a ring that is in stock. -Robin

July 2018
#SheSaidYes
#Congratulations – We love proposal videos!
.
June 2018
Congratulations Kyle & Duy!
"Thank you so much to Green Lake Jewelry for designing our dream engagement rings with us…. Our rings took nearly four months from conception to final product. once I was satisfied with my sketch, Green Lake Jewelry had their artists mockup and render the rings in CAD. From there we moved on to wax models, to test the fit and what not. They were finally cast, polished to the textures we wanted, and then designed by hand before having the gems set. It was such a journey and we absolutely love our rings!" -Kyle
June 2018
#AwesomeReviews
All made with the love and support of my love, Gavin, and the amazing designers and jewelers at Green Lake Jewelry. (Krista is the most patient person ever.) I absolutely adore it- photo doesn't do it justice." -Megan
.
.
June 2018
#GreenLakeCouples
She said Yes! Congratulations Felicia & William
.
.
May 2018
#AwesomeReviews
"From the bottom of my heart, I want to thank you. She said yes and wedding planning has commenced. She absolutely LOVES the ring!" -Ranga C.
.
May 2018
#GreenLakeCouples
Congratulations Kristin & Justin!
.
.
April 2018
#AwesomeReviews
"Thank you for creating a wonderful tribute to our 13 years together" -Lacey
.
.
April 2018
#GreenLakeCouples
"The proposal went well and she said YES!" -Travis
.
.
March 2018
#AwesomeReviews
"With the help of Green Lake Jewelry, we custom designed this ring. We are so happy with the way it turned out. All ethically sourced and the sapphires from Montana and fully untreated. Could not be happier!"-Danielle
.
.
September 2017
#GreenLakeCouples
"I love my ring so much, it is beautiful. I appreciate all the time you and Grant spent on making it perfect…. Thank you again for creating the perfect ring for us!" -Cassie
.
We're so glad you love it, Cassie! Congratulations to you both!
.
August 2017
#AwesomeReviews
"I love it!" – Martin
.
August 2017
#AwesomeReviews
"My ring is still amazing and I'm completely obsessed – I catch myself staring at it every day, and I get constant compliments from people about it. You really did a wonderful job translating all of my crazy ideas!" -Christy
.
.
July 2017
#GreenLakeCouples
Congratulations Christy & Mark! Wishing you every happiness on your engagement. It was a pleasure designing and crafting such a special work of art for you!
.
July 2017
Such a Lovely Ring
I swore up and down that I wasn't going to post photos of it… but it's just too ridiculously gorgeous not to!!! Many thanks to Green Lake Jewelry for helping Chris design such a lovely ring! -Audra
.
July 2017

Great Process & Experience
My fiance proposed with a Green Lake Jewelry presentation setting and then we had the opportunity to design my engagement ring together. We worked with Michelle and she really took the time to listed to what we wanted and worked with us until it was perfect…. Working with the Green Lake Jewelry team was easy, simple and a great process and experience! I would highly recommend working with them! – Jessica in New York

July 2017
#GreenLakeCouples
Sophia! Just wanted to let you know that I proposed and she said yes!!!! The ring is awesome. She loves it and it fits perfectly. I can't thank you enough for the work you guys do at Green Lake Jewelry Works. Absolutely incredible!!! -Trevor
.
June 2017

#AwesomeReviews
I had the pleasure of working with Vinh from the diamond selection and custom design process, through the build and completion of an engagement ring…. I highly, highly, highly recommend working with Vinh, and have already recommended him to one very close friend (others to come)! -Adam
.
June 2017
Congratulations Emily & Justin
I can't stop staring at my sparkly new gift from my fiancé! -Emily #GreenLakeCouples
June 2017

Joy to Work With
Throughout the entire process, Ashlen was a complete joy to work with!! We're so happy with the finished product and will definitely be using Green Lake Jewelry Works (and especially Ashlen! ) again for wedding band and any other jewelry needs. Highly recommend them. -Lauren
.
May 2017
Congratulations Erik & Annabelle!
Your Engagement Ring & Band look lovely on you. Congratulations again! #GreenLakeCouples
Photo: @mariahgentryphotography
April 2017
Congratulations!
"Super Success! She mentions to me often about the color changes 🙂 and she always find a new one depending on the lighting." -James
May 2017
#AwesomeReviews
Here's my beautiful ring from Green Lake Jewelry designed by Sophia. You did such an amazing job. I love it!! – Ashley
May 2017
#AwesomeReviews
Thank you Sophia for a wonderful experience and a beautiful final piece. We love the ring we created together, and the Montana sapphire is still just as beautiful as the day we picked it out! – Kim
Photo: @kimstagram
May 2017
Congratulations Christine & Ken!
Wishing you every happiness! #GreenLakeCouples
Read Christine's Proposal Story
April 2017
#GreenLakeCouples
Pia, We love our rings so much! I'm so excited to get to wear it everyday…. Thank you for helping us create something so special and thanks to your whole team for making sure it was done in time to travel. We feel so lucky to have had the chance to work with you on this. Thank you, thank you, thank you! – Alanna
.

April 2017

#AwesomeReviews
I am in love with my ring. From the moment we walked into the beautiful artisan style store we were welcomed and treated so well. We had two of my grandmother's and great grandmother's rings that we wanted to do something with for our 25th wedding anniversary…. We worked with the jewelers and our designer to come up with an incredible ring using heirloom diamonds. This is a place where craftsmen and artists come together to make the customer part of the whole process. We could not be happier with the outcome. -Lynn

April 2017
Congratulations Jenny & Jake & Baby!
The ring looks lovely on you. We love family proposals!
Photo: @gypsynspice
April 2017

#AwesomeReviews
Sophia made the whole design and the fabrication process stress free and a pleasure! The rings turned out exactly as we wished. We will definitely be back fro more works of art. – Pete & LaVonne
.
April 2017

#AwesomeReviews
Amazing customer service. Sophia was my designer. She is very knowledgeable and she is just excellent. Will definitely work with them again. -Victor
March 2017

#AwesomeReviews
I LOVE this ring! It's beautifully done and everything is absolutely done to the right proportion. From the purchase of the stone, to the design, and the fabrication of the ring, the entire process was smoothly managed. Most of all, the end product is stunning! -Helen
.
February 2017
#GreenLakeCouples
I am extremely pleased with both the experience of designing an engagement ring with Green Lake and the piece itself. Pia was an exceptional adviser during the entire process and steered us toward a truly stunning piece of art. Thanks to all involved! -Ryan
February 2017

#AwesomeReviews
I have always been a fan of antique estate jewelry; especially when a sapphire is the center stone…. Also my (soon to be) husband has blue green eyes and I wanted to match his eyes. Sophia was patient and listened to everything we wanted. Every step was pain free and exciting. When I got the ring, I almost cried. It was more beautiful than I could have ever imagined… -Antoinetta

February 2017
Congratulations Adam & Fiancée
Thank you for sending this lovely photo from your engagement! Congratulations you two! #GreenLakeCouples

January 2017

#AwesomeReviews
Great to work with and very helpful (and patient) 🙂 with the design. The fact that they cut their own stones is fantastic. We were able to get exactly what we wanted. – Ben

January 2017

#AwesomeReviews
Amber worked with me to create a ring with all 10 [of my family & grandchildren's] birthstones and diamonds to set them off in between each one. It's a small, sparkly, and perfect daily reminder of the gratitude I feel for the most important gifts in my life- this family!- Shannon

January 2017

#AwesomeReviews
The process was easy. Everyone we worked with was pleasant and helpful. -Nance & Sally
See More Same-Sex Ring Inspiration

January 2017

Everything you are looking for in a custom jewelry store!
My wife and I worked with Emily on our wedding rings design. We can't say enough good things about how Emily took her time and met with us numerous time to go over the design. Her attention to what we were looking for were meticulous and her response was prompt and professional…. All in all, it was a great experience and we are so glad that we went to Green Lake for our rings. – Ted in Washington

January 2017

#AwesomeReviews
My fiance and I had a great time working with Green Lake Jewelry.We wanted custom rings designed in the form of mobius strips. The designer quickly understood our needs showed us several examples, sized us…. A few weeks later, we had wax molds to see and feel… A few weeks after that, our rings were done, and done perfectly. We gladly recommend Green Lake Jewelry. -Darin

January 2017

#AwesomeReviews
Every step of the way, I felt like this place had my best interests and happiness in mind. My designer (thanks Sophia!!) was excellent, and was an astute (and much-needed) guide through the sometimes harrowing world of engagement ring shopping. My custom requests came with both wise counsel, and unflinching willingness to craft the ring that I wanted for my future wife. -Joe in New Jersey

January 2017
Congratulations Melissa & Gus
Last night at sunset at Redondo Beach where we shared our first kiss, the love of my life and our beautiful baby girl both proposed to me!! And of course I said YES!! We are ENGAGED!! I am the happiest woman alive and so lucky to have such an amazing man and our beautiful daughter by my side to share this life with 😍💍🎉 -Melissa in California

January 2017

The Finished Ring was Perfect!
I recently wanted to have a custom engagement ring created with a design that would be based on my partners love for climbing…. Amber's expertise in design was spot on and I was shocked when a wax mold was produced that far exceeded my initial expectations…. What I think I enjoyed most through what started out to be a nerve wracking experience was getting to work with a talented professional like Amber who obviously loves what she does – it shows in the craftsmanship of the work. -Thomas
December 2016

Beautifully crafted one of a kind pendant!
I contacted Green Lake Jewelry and did all the communication over the web. My daughter was a little concerned about not having a face to face discussion with the jewelry designer but everything was perfect! Very good communication throughout the process and the beautifully produced piece is truly a work of art! -Alan in Illinois
Congratulations Alan & Fiancée
Our client Alan sent a lovely photo series from their engagement. Wishing you every happiness! #GreenLakeCouples

December 2016

Amazing Shop for Designing Custom Jewelry
We had an absolutely fantastic experience designing my engagement ring with Ashlen at Green Lake Jewelry Works. I could not be happier with the final product…. I would wholeheartedly recommend them to anyone. -Chelsea
Congratulations Danielle & Thomas
With Designer Pia's help Thomas proposed to Danielle with a gold feather engagement ring with an orange diamond center. We even featured it in our Best Rings of 2016 blog post because it was such a gorgeous ring- and what a lovely proposal to go with it! #GreenLakeCouples

December 2016

Great Experience
I wanted a unique set of rings for my 50th anniversary. I sent Ashlen lots and lots of pictures of things I found that I liked. Gradually we winnowed it down to what I truly loved that would fit the diamonds I was going to use. The tri-color rings with two heart shaped diamonds are stunning and perfect. -Barbara in Washington

December 2016

#AwesomeReviews
I browsed the Green Lake website several times but was a little apprehensive about buying a ring online. I finally decided to contact someone at Green Lake and the I couldn't be happier I did. I worked with Sophia finding the perfect stone and designing the perfect ring…. I would recommend Green Lake to anyone looking for an amazing ring design and/or purchasing experience. -Joseph in Colorado

November 2016
Congratulations Kristina & Chris
Lovely photos from the wedding- Wishing you the best!

November 2016

Excellent Custom Design Experience!
Had a great experience working with Kathy and her team to design rings for my wife and I for our 25th Wedding Anniversary! Would definitely recommend Green Lake to my family and friends for any custom jewelry requirements! -Steve from Maryland

October 2016
Congratulations Tessa & Patrick
We are in awe of these photos from the wedding, thank you for sharing your special day. We can smell the bliss from here!

October 2016

Fantastic Service and Product
Krista was beyond helpful wile assisting in the design of a custom ring. It was evident there was genuine interest in the finished product, and her insights helped lead us to an outcome that was truly unique and world class. -Shep in Washington
October 2016
Congratulations Katie & Joe
Thank you for sharing your special day with us!

September 2016

I Won't Go Anywhere Else for Jewelry
I live in Texas, and Green Lake Jewelry is in Seattle. I wanted to design a custom ring for my then future-fiance, but I didn't want to keep going into the store, fight traffic, time-constraints, and whatever else doing something as important as this consists of, as Austin, Texas isn't the most transit-friendly place in the world…. The final product is awesome. It truly is a thing of beauty. The emerald is complimented by side trap diamonds with diamonds going all around the band. I couldn't be happier, and neither could my now-fiance. -Kyle in Texas

September 2016

Perfect!
Thank you so much for my beautiful ring. I am so happy with the results. Sophia was amazing! She was respectful, patient, present, and so creative. I am so glad to have a custom made engagement ring. My sapphire came from Thialand but the ring represents an amazing American made piece of jewelry. -Allison in Washington
August 2016

Love My Ring
Great service, talented staff and wonderful craftsmanship. This is one of the best jewelry stores in Seattle for sure. This was my first custom designed piece and it was a great experience. Ashlen, my designer, was very patient and attentive to my requests and desired outcome. Just Great! – Genet from Washington
June 2016

True Artists
I worked with Mitch on a custom engagement ring that turned out exactly how I envisioned it. He did a great job working through and pulling out the details I had in my mind to make the real ring match what I had in my mind. Would recommend them in a heartbeat.- Kevin from Washington
May 2016

Designing Our Ring Was Fun!
Our designer, Sophia, was committed and energetic from the word go – she helped this fiancee find the right stone and setting for his bride-to-be, then held our hands through the process of designing the final piece. After 3 months of back-and-forth and dozens of pintrest forwards, then another month of manufacture, we now have a truly one-of-a-kind ring that we will cherish forever and pass down to our grand kids. Thanks Sophia, you rule! -Graham & Jennie
May 2016

Fantastic Service
I couldn't be happier with the service and artistry of Michelle at Green Lake Jewelry Works. We couldn't find the perfect ring that matched exactly what we had in our heads, so I sketched something out, and she took my sketches and designed a stunning ring. She also helped us pick out some beautiful Montana sapphires to honor the place where my fiancee grew up. -Adam
May 2016

Fabulous Necklace
We brought a gemstone to Green Lake and over several visits including fittings we have a gorgeous necklace that fits perfectly and emphasizes the color and clarity of our gemstone. – Nick & Gail
Read Nick & Gail's Full Review
April 2016

Excellent Custom Designs
I can't say enough good things about my experience in working with the team of artists at Green Lake Jewelry, and of the designers that worked to create what we believe to be a truly unique and special engagement ring design. Customer service was beyond excellent and designers were very patient to answer questions and make revisions suited to our needs and tastes. I felt I had an excellent open channel of communication with the designers involved…. Most importantly I felt the end result was more beautiful and perfect than I could have imagined. -Michael in Texas
April 2016

Fantastic
My fiancé designed and purchased my engagement ring from Green Lake Jewelry. I couldn't be happier with it. It's absolutely stunning. We live out of state, but had absolutely no problems communicating with our Designer Sophia, who was a pleasure to work with…. If you are looking for something unique and want a far superior experience to the traditional large chain jewelry stores, you should absolutely work with Green Lake Jewelry. They are real artists, and you will end up with something spectacular. -Kerry in Arizona
January 2016

Fantastic
My fiance bought me a beautiful center stone and Emily and I got to work on creating a custom design for the side stones. I have a new appreciation for how hard it is to turn a customer's fuzzy idea into something beautiful. Emily was very patient with the iterative creative process. In the end, I have a unique and beautiful ring that is just what I wanted. I wouldn't hesitate to recommend Emily for your ring-designing needs! -Dayna
December 2015

Wonderful Experience
Thank you, Mitch and team at Green Lake for the gorgeous custom ring. It was a pleasure working with you! Your artistry and patience with changes are appreciated and the ring was exactly as envisioned. -Coates
December 2015

Great
I worked with Amber and I can't express enough how thankful I am of her. She worked extremely hard to get the ring exactly how I wanted it…. She was nothing less than amazing. I know I'll be coming back to get my wedding bands done and I'll be sure to work with Amber again. Thank you so much Amber! -Justin
December 2015

#AwesomeReviews
I love this place. The way they customize your jewelry, they put their passion and love like its their own set…. Best place to make a customize jewelry for someone that special. We had our wedding bands & engagement rings done here. Awesomeness! -Eden
December 2015

#AwesomeReviews
My fiance and I had a great experience working with Mitch. He made the process of designing our engagement ring painless and fun. Loved the online portal and ability to ask questions back and forth. The finished ring is beautiful and we are so happy with it. We definitely recommend Green Lake Jewelry! -Kate
November 2015

Awesome Experience
Working with Mitch and Brant choosing our sapphire and designing the ring was a great experience. They gave us a beautiful engagement ring! Green Lake Jewelry is professional, courteous, and highly recommended. -Tim
November 2015

Couldn't Be Happier
I got to see the ring for the first time when he proposed on a lovely snowy day in the mountains of course. I couldn't stop staring at the ring for the rest of the day! From the small diamonds enhancing the mountains on the band to the sapphire that could never decide on the color it wanted to be, the whole thing was breath-taking. Danny and I couldn't be happier! I definitely recommend Pia and Green Lake Jewelry Works. They were very easy to work with and it is a perfect shop to go to if you are looking for a one-of-a-kind piece of jewelry. -Danielle
November 2015

Wonderful Experience
I couldn't be more happy with my ring and I have been telling everyone about Green Lake Jewelry and their amazing customer service. -Jocinda
November 2015

Incredible Service
I cannot recommend Green Lake Jewelry enough–especially for a piece of jewelry you will be looking at for the rest of your life. -Lyra
October 2015

#AwesomeReviews
Ben created a great design and we collaborated well together. The final result was perfect and my fiancee loved it. I highly recommend Green Lake Jewelry for their professionalism, quality, and customer service. My experience with them and Ben has been excellent. -Adam
September 2015

#AwesomeReviews
The atmosphere was so inviting… We are so happy with my engagement ring!! – Sarah from Washington
June 2015

Great Experience
I inherited a ring from my great-grandmother that I was unable to wear because of it's condition and I had been wanting to use what could be salvaged from it to create a new ring…. Emily was great to work with and made me feel like my opinions really mattered and was very informative on the entire process. Everyone else I encountered on my visits were always very friendly and made my experience even better (if that's even possible!).Thanks! -Jimi